Lendrix HVAC Services Inc.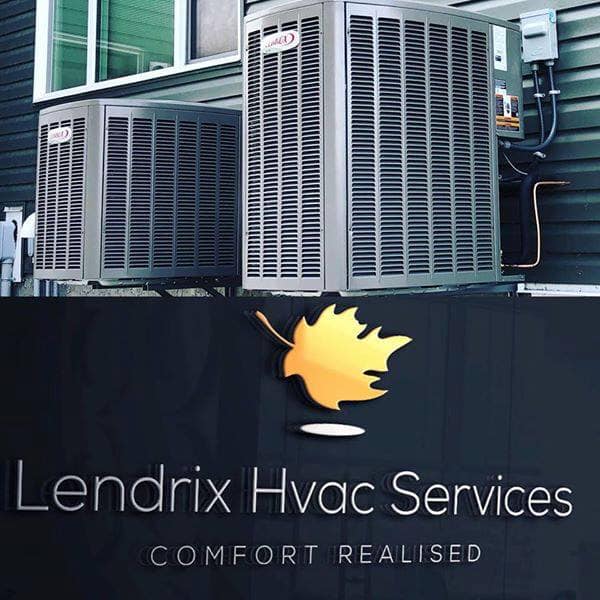 Booth: 680
95 Brightoncrest Pt. SE
Lendrix HVAC Services Inc. is a family owned, full service HVAC company specializing in residential heating and cooling solutions. Our owners, Justin and Krystle Meagher have dedicated themselves to providing Calgary and surrounding areas with affordable and efficient heating and AC installations, service and repairs; backed by unmatched dedication and customer service. We understand that owning and maintaining your home can be a wonderful, fulfilling, stressful and expensive venture all at once. That's why we aim to help homeowners increase the former and decrease the latter through transparent, competitive pricing and high quality commercial grade services, provided with an unwavering goal of customer satisfaction.
The Lendrix team is here for you 24/7 to take control of your total home comfort so that you can sit back, relax and love being at home. Every Lendrix HVAC Services Inc. installation, service and repair is performed by a qualified Red Seal Journeyman Refrigeration and Air Conditioning Mechanic, guaranteed. As such, you can rest easy knowing that the most important systems in your home are in the hands of highly trained professionals each and every time. We consistently enroll our HVAC/R Technicians in new and retraining courses so that we can confidently provide homeowners with the most up to date skills and knowledge available to the industry. From your furnace/AC, garage heaters and ductwork to hot water tanks/tankless, humidifiers and air purification – we have the experience and expertise needed to ensure you have a healthier, happier life at home. We service all makes and models of equipment.
Services / Highlights: Best of HomeStars 2019 24/7
Emergency Furnace Repair , Furnace Installations , Furnace Repair, Furnace Replacements, Air Conditioning Installations, Air Conditioning Repair, Air Conditioning Replacements, New Home HVAC (full installations), Air Filtration, Humidifiers, Thermostats, Smart Thermostat Installation/Setup/Service, Indoor Air Purification, Garage/Radiant Heaters, Duct Cleaning.
Visit us at booth 680 for special show contests and promotions!