Lindal Cedar Homes and Sunroom Additions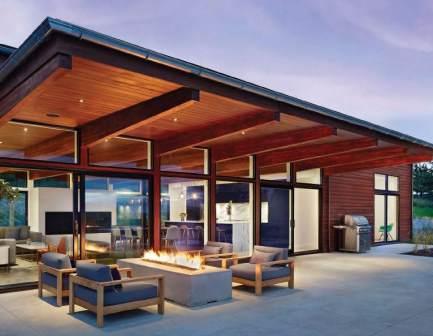 Booth: 945
125 – 1228 Kensington Road NW
TIMELESS LINDAL: We are the stuff dreams of made of.
For over 73 years, Lindal Homes has been widely recognized as a leader in innovative design, material quality, and sustainable systems building. In Toronto, Sir Walter Lindal created a building system celebrating efficiency, flexibility and environmental responsiveness. Now transpired into our Modern Designs – butterfly or any and every type of roof line, soaring heights of wall to wall glass, the beauty and warmth of our signature engineered Post and Beam, custom system-built homes. Douglas and Barbara Pocha, with over 18 years as being Lindal Dealers, have been awarded as being one of Lindal's Top 10 Dealers Worldwide since 2006 – Top Lindal Dealer Worldwide 2016 and #1 in Canada 2017…Our Red Carpet service offers full 3D Architectural Designs, guaranteed pricing, full construction (options*), LEED certified Energy Advisor, Lifetime Structural Warranty, from walking your job site through to full construction and beyond. We know what it takes to transform your dreams into a living environment that reflects your passion, your priorities, and your personal sense of comfort, security and style. Building a dream home is a major investment and not all homes are created equally. The exceptional quality of our building materials, engineering and design process also supports quality construction, helping to ensure you enjoy the best building experience and custom home value in the market.
Why settle for less? Why pay more!
- See more online.