ECCO Chips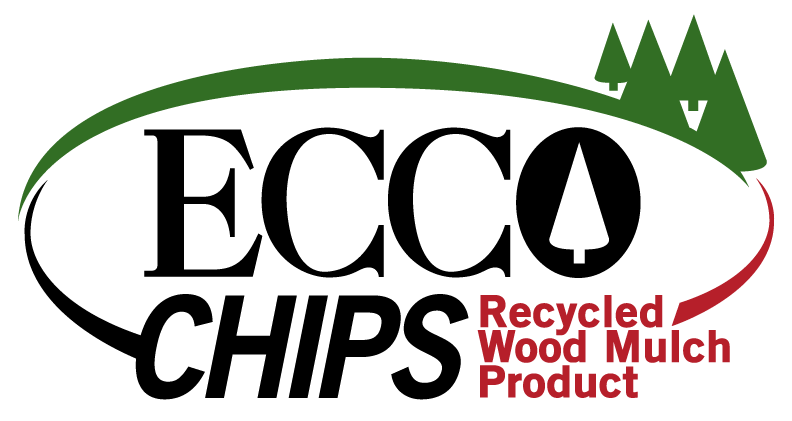 Booth: 1445
10114 - 24th Street SE
At ECCO Recycling & Energy Corporation, we want to divert reusable materials from landfills, we recycle wood into chips to use as mulch and animal bedding.
What do we Recycle: ECCO Recycling takes clean wood debris including dimensional lumber and used pallets left from construction, demolition and renovations to produce out chip products. Particle boards, CCA treated wood and MDF products are excluded from the feedstock we use to make our ECCO Chips.
Why Mulch with ECCO: Here are the reasons to MULCH with our 100% recycled ECCO CHIPS:
• ECCO CHIPS naturally retain soil moisture thus reducing water consumption.
• ECCO CHIPS insulate your plants by controlling soil temperatures, keeping roots viable during hot summer days.
• ECCO CHIPS prevent soil compaction and soil erosion, improving soil condition and aeration.
• ECCO CHIPS reduce landscaping maintenance and deter weed growth when more than 2" deep.
• ECCO CHIPS are durable and decompose very slowly.
How We Recycle: We take clean wood debris and put it through our grinder, screen it, then dye it in four colors for landscaping mulch. We also produce natural (uncolored) chips which are used for animal bedding. Our chips size varies from ¾ inch to 2 Inch length. These particle size are more resistant to wind scatter than bark or sawdust products. We ONLY use dyes derived from naturally occurring vegetable and mineral materials. The resultant colored chip product is safe and nontoxic to plants and animals. Our chip product contains less than 1% bark and 4% fines. No sawdust is added to our chip product.