SESSION PARTNER - ASK AN EXPERT

BBB builds trust in our community by providing free marketplace services, screening and accrediting businesses, educating consumers, delivering value and engagement to the accredited businesses that fund out non-profit work, recognizing role models,calling out the bad guys and generally making the world a better place. We call it the Trust Revolution.
OFFICIAL SHOW CONTRACTOR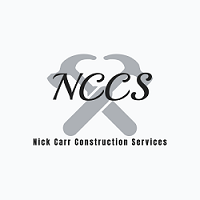 Nick Carr Construction Services was founded by Nick Carr in 2009 and is based in Calgary, AB. From small fixes to larger renovations, or even your outdoor projects NCCS has got you covered. Nick has an extensive knowledge in construction he can take care of your framing, drywall, painting, finishing carpentry, ceiling textures, flooring and so much more. You will always feel at ease as Nick is onsite at every job and completes every project as if it were in his own home.
Nick sub contracts the electrical, HVAC and plumbing along with any specialized trades with trusted and proven sub trades that he has worked with for many years.
NCCS has joined forces with the Calgary Home Show team and is the Official Contractor for the Calgary Shows. They build the stages and many of the features on the show floor.

Click this link for more information!
OFFICIAL AUDIO VISUAL PROVIDER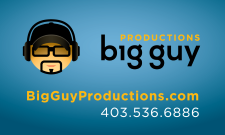 Big Guy Productions is a Calgary based full-service audio and visual production company. We truly believe in helping our clients. Your projects are as important to us, as they are to you. In our over 18 years of business, we have never relied on advertising. Our biggest advertisement is you. If you're not happy, we're not happy. That's something we stand by. We are lucky to be able to service in a variety of areas, and if we have not had the opportunity to work with you yet, we would welcome the chance to do so.
OFFICIAL VOLUNTEER PARTNER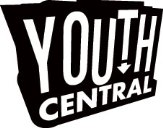 Inspiring, engaging and celebrating youth through community participation. Youth Central envisions a society where all youth participate in shaping a vibrant community. This vision is based on the firm belief that young people who experience involvement and philanthropy at an early age grow up with an ongoing sense of responsibility. Though various initiatives, Youth Central provides youth with the opportunity to volunteer, serve on steering committees, voice their opinions to business leaders and politicians, learn about diversity in their community and serve on a youth foundation.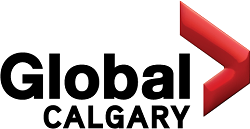 Global News offers Canadians from coast to coast a host of news and information - from breaking news in their community to deep engaging content that puts complex world issues in perspective. Our 12 local newsrooms provide up-to-the-minute community-based news, weather and information, while our national coverage features stories, analysis and deep, engaging content about issues in Canada and abroad.

For more than half a century CTV Calgary has been a leader in news and entertainment. With over seven hours of local news each weekday, as well as the best entertainment programming, CTV Calgary has deep roots within the communities of Calgary and southern Alberta. CTV Calgary is part of Bell Media, Canada's premier multimedia company with leading assets in television, radio and digital. Bell Media is owned by BCE Inc. (TSX, NYSE: BCE), Canada's largest communications company.


The roots of Postmedia in Calgary extend back to 1883, eleven years before the community was even incorporated as a city. In those early days, the Calgary Herald quickly established itself as the town's most credible source of news and information. Today, the company's brands in the city include the Herald and Calgary SUN. The journalism that is done here - in the city's largest newsroom - is showcased on the digital, mobile, print and social platforms of these two products.

The Calgary Real Estate Board (CREB®) is a professional association of over 5,600 licensed REALTORS® across the Calgary region. As one of the largest real estate boards in Canada, CREB® provides members with essential resources to enhance professionalism, advance the industry's development and enrich the communities they serve.

Country 105 is a station rooted in the fundamentals of family, community, and country music. Regardless of age, income, lifestyle, or gender if you are a fan of country music, there is only one FM country music station in Calgary for you, Country 105. Country 105 is Canada's most awarded Country Music Station with a history spanning over 3 decades, and has been the unsurpassed "Community" station in the Calgary market with one of the largest exclusive and loyal audiences.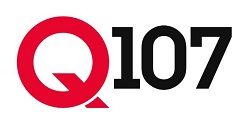 Q107 GREATEST HITS 70's, 80's, 90's is "YOUR" rock music. We deliver a unique blend of the greatest rock and roll hits from the 70's, 80's and 90's reflecting the attitudes and lifestyles unique to Calgarians. While maintaining our classic rock roots, we have expanded the playlist by 100's of hits from artists who defined those decades. You will hear music from bands like The Rolling Stones, The Who and Led Zeppelin mixed in with The Police, Genesis, Van Halen, Guns N' Roses and a splash of retro sounds featuring The Clash, Duran Duran and The Talking Heads.

770 CHQR is keeping Calgarians informed and delving deeper into the topics with News/Talk/Sports. Over the last 52 years, 770 CHQR has catered to listeners who want to be educated and informed on an ongoing basis with local, national and international news, sports coverage, weather, traffic, business information, and quality talk shows on today's issues. 770 CHQR is a foreground medium that delivers engaging, lively, provocative and locally -based opinion and information to an attentive listening audience.