LOUNGE DESIGNER

Rochelle Cote Interior Design is a Calgary-based group of highly qualified and experienced interior designers focused on high-end residential and light commercial interior design. Rochelle and her team get inspiration from helping people create a perfect surrounding that clients can call their own. Not only do they help with the interior selection process, but Rochelle Cote Interior Design has the ability and skill to offer custom millwork packages and interior finish drawings. They can take a home from the drywall stage to completion, including the selection of furniture, draperies and accessories.
OFFICIAL SHOW PAINTER

CertaPro Painters has been beautifying Calgary and area for decades. Experienced in residential and commercial interior and exterior painting projects, we offer complimentary quotes plus a written warranty, a detailed proposal, free colour consultations and quality brand name paint. Our painters are dedicated to our vision of excellent customer service, because at CertaPro Painters, painting is personal!
OFFICIAL SHOW CONTRACTOR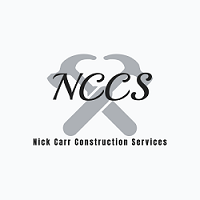 Nick Carr Construction Services was founded by Nick Carr in 2009 and is based in Calgary, AB. From small fixes to larger renovations, or even your outdoor projects NCCS has got you covered. Nick has an extensive knowledge in construction he can take care of your framing, drywall, painting, finishing carpentry, ceiling textures, flooring and so much more. You will always feel at ease as Nick is onsite at every job and completes every project as if it were in his own home.
Nick sub contracts the electrical, HVAC and plumbing along with any specialized trades with trusted and proven sub trades that he has worked with for many years.
NCCS has joined forces with the Calgary Home Show team and is the Official Contractor for the Calgary Shows. They build the stages and many of the features on the show floor.

Click this link for more information!
OFFICIAL AUDIO VISUAL PROVIDER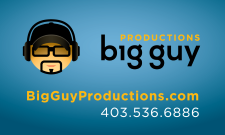 Big Guy Productions is a Calgary based full-service audio and visual production company. We truly believe in helping our clients. Your projects are as important to us, as they are to you. In our over 18 years of business, we have never relied on advertising. Our biggest advertisement is you. If you're not happy, we're not happy. That's something we stand by. We are lucky to be able to service in a variety of areas, and if we have not had the opportunity to work with you yet, we would welcome the chance to do so.
OFFICIAL VOLUNTEER PARTNER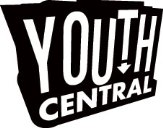 Inspiring, engaging and celebrating youth through community participation. Youth Central envisions a society where all youth participate in shaping a vibrant community. This vision is based on the firm belief that young people who experience involvement and philanthropy at an early age grow up with an ongoing sense of responsibility. Though various initiatives, Youth Central provides youth with the opportunity to volunteer, serve on steering committees, voice their opinions to business leaders and politicians, learn about diversity in their community and serve on a youth foundation.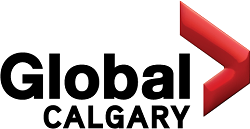 Global News offers Canadians from coast to coast a host of news and information - from breaking news in their community to deep engaging content that puts complex world issues in perspective. Our 12 local newsrooms provide up-to-the-minute community-based news, weather and information, while our national coverage features stories, analysis and deep, engaging content about issues in Canada and abroad.

For more than half a century CTV Calgary has been a leader in news and entertainment. With over seven hours of local news each weekday, as well as the best entertainment programming, CTV Calgary has deep roots within the communities of Calgary and southern Alberta. CTV Calgary is part of Bell Media, Canada's premier multimedia company with leading assets in television, radio and digital. Bell Media is owned by BCE Inc. (TSX, NYSE: BCE), Canada's largest communications company.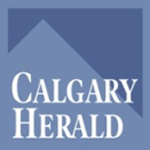 Take a look through the best real estate sections in the country - the Herald's weekly New Homes, New Condos and Recreation and Investment Properties sections. Their fresh and engaging look entices everyone from first-time buyers to estate home seekers, with up-to-date information on everything from new communities and new projects, to exciting show homes and real estate trends. Or check us out online at CalgaryHerald.com/Homes

Country 105 is a station rooted in the fundamentals of family, community, and country music. Regardless of age, income, lifestyle, or gender if you are a fan of country music, there is only one FM country music station in Calgary for you, Country 105. Country 105 is Canada's most awarded Country Music Station with a history spanning over 3 decades, and has been the unsurpassed "Community" station in the Calgary market with one of the largest exclusive and loyal audiences.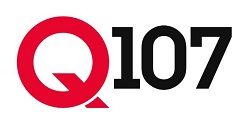 Q107 GREATEST HITS 70's, 80's, 90's is "YOUR" rock music. We deliver a unique blend of the greatest rock and roll hits from the 70's, 80's and 90's reflecting the attitudes and lifestyles unique to Calgarians. While maintaining our classic rock roots, we have expanded the playlist by 100's of hits from artists who defined those decades. You will hear music from bands like The Rolling Stones, The Who and Led Zeppelin mixed in with The Police, Genesis, Van Halen, Guns N' Roses and a splash of retro sounds featuring The Clash, Duran Duran and The Talking Heads.

770 CHQR is keeping Calgarians informed and delving deeper into the topics with News/Talk/Sports. Over the last 52 years, 770 CHQR has catered to listeners who want to be educated and informed on an ongoing basis with local, national and international news, sports coverage, weather, traffic, business information, and quality talk shows on today's issues. 770 CHQR is a foreground medium that delivers engaging, lively, provocative and locally -based opinion and information to an attentive listening audience.

New Homes in Calgary is our business. Whether it is for single-family or multi-family living in the Calgary area, our core publications of New Home Living, Condo Living, Okotoks Living and Townsizing touch on every aspect of new home and community development. From lifestyle articles that focus on the joys of owning a new home, to new stories that inform readers where the latest communities and new home builds can be found and what kind of life they can expect there, our magazines and publications are the best resource for anyone looking for a new place to call home. Condo Living and New Home Living reach 50,000 readers each month with more and better content than any product in the market. And it's all local - owned by Calgarians, written and produced by Calgarians - for Calgarians. We also have an extensive online presence, our calgaryhomeliving.com website is replete with industry-specific information and articles, and our Facebook and Twitter pages keep followers informed of the current goings-on across the market.

Investigate. Report. Effect change. For 126 years, it's been the Star's tradition. Now, we've taken that tradition across the country fueled by journalists who live in the cities we cover. Local stories - plus the best investigations, opinion, national and international news. We are taking a major step in introducing our digital subscription plan at TheStar.com, and we hope you will support our award-winning journalism for change just as we support great events that matter in your community.