Exhibitor Spotlight: Tony William Roofing & Exteriors
We're excited to have
Tony William Roofing & Exteriors
participating in this year's
Calgary Home + Garden Show
! This local company describes themselves as Calgary roofers with heart. They offer full Calgary exterior renovations, including roofing, siding, eavestroughs, windows, doors, soffit, fascia, and more.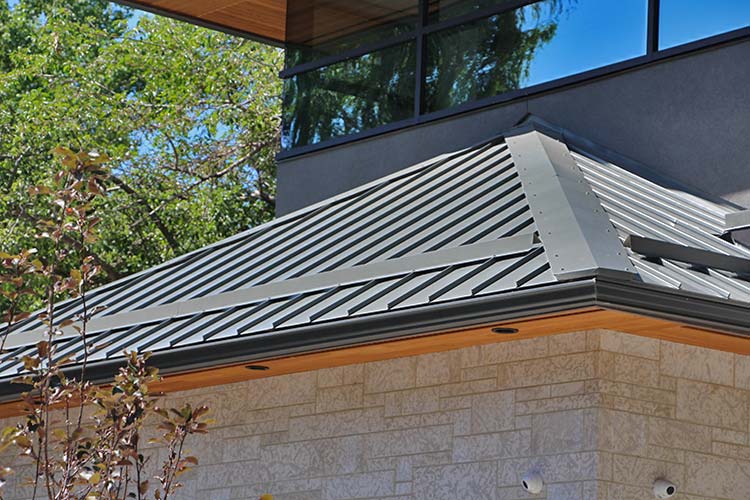 From a small home roofing repair to full commercial roofing and siding, Tony William Roofing & Exteriors can help you. Find out more when you visit them in
Booth #667
at the Calgary Home + Garden Show! Can't wait until February 25th? Check out our interview with the Tony William Roofing & Exteriors team below and get a sneak peek at what they're bringing to the show.
What are your feature products this season?
"Our focus in 2016 will be an evolution of what we established in 2015. We will be focusing mostly on value added services with our exterior renovations and roofing services. For instance:
Metal Roofing - Metal roofing in Calgary will be huge this year. Not only does it outlast other products in terms of durability, but it looks great with and complements any exterior design.
Malarkey Roofing - A family run company who takes great pride in product quality. Malarkey leads the industry in terms of advancements in technology that bring asphalt shingles to next level of innovation in roofing. Malarkey shingles just recently developed a designer shingle - Malarkey Windsor - and it was Tony William Roofing & Exteriors who sold the first Windsor roof in Calgary. Please visit our Calgary Roofing Page to see a list of all the products we offer.
James Hardie Siding and Trims - A fibre cement siding which brings beauty, safety, and durability. The end result: a timeless Exterior. Our Calgary Siding Page has more details.
Longboard Products - Longboard Siding and Soffit are favourites of ours, as well as they are long lasting and require no maintenance. You get the richness and beauty of wood without the up-keep, and always have a sleek, precision finish.
Kayu Batu - Bringing the beauty of exotic rainforest wood to the exterior of your home here in Calgary. It is functional, durable, and accentuates curb appeal. This and other quality products applied to your home's exterior by Tony William Roofing & Exteriors compliment nearly any other siding product application.
Sagirev /Sagiper Products - With so many colors and tones to choose from, this exciting new contemporary building product out of Portugal is an elegant and modern touch to any interior or exterior."
What can we look forward to from you at the show?
"We are focusing on spending time with potential customers! Our booth will showcase a display of some of the materials we use, however we will be mostly using our space at Booth 667 as a meeting place to discuss future projects with potential customers and show them how Tony William Roofing & Exteriors is different. There are so many details involved and decisions to be made when thinking about starting an exterior renovation project of any size. The Calgary Home and Garden Show is such a great opportunity to discuss all the details and answer everyone's questions."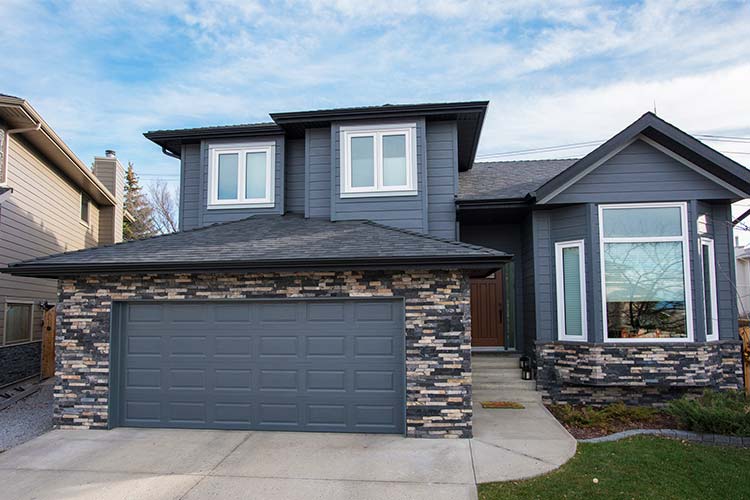 What home design and decor trends are you anticipating for 2016?
"We are predicting that more people will be renovating existing spaces instead of building new ones. When renovating, unlike interior improvements which are visible to only those who go inside the home, exterior upgrades are a point of pride for the homeowners and are seen by everyone. While the featured products mentioned above are on point with home design and decor trends for 2016, the real 2016 trend will be incorporating low maintenance products and sustainable materials, all while jacking up curb appeal! Whether it is adding value to your home in order to sell in a challenging market, or refreshing and remodelling instead of selling and moving, curb appeal is huge. Tony William Roofing & Exteriors' project homes are starting to stand out in the crowd. You can tell a Tony William home from a home done by one of our competitors."
What inspires your products?
"What inspires our business and the quality we always aim for always goes back to resurrecting craftsmanship and quality. Instead of people saying: 'They don't make things like they used to', they will say: 'Tony William does work like that. Tony William has a finished product like no other because they take the time to do things right.'
As many people may know, Tony William Roofing & Exteriors is named after the owner's grandfathers: Tony and William. Both men were the embodiment of hard work at the turn of the century. Whether it was breaking the land as a prairie pioneer, or serving in WWII - the commitment to always doing the right thing and working as hard as you can to get things right- that is what inspires Tony William to provide a service that enables homeowners achieve the function and look they have envisioned for their home."
What advice would you give homeowners?
"Not to just take our word for it, but look at our online reviews, speak with our sales people, check our BBB rating, call our past clients, drive by some of the homes we have renovated and have a look at the gallery on our website. The Calgary Home + Garden Show is the perfect opportunity to ask all of the questions you have and discover the Tony William difference."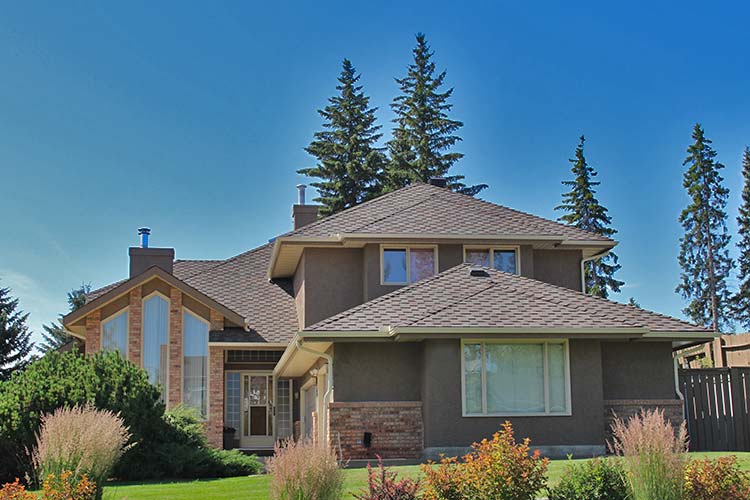 What is your creative process like?
"Simply put: Our creative process is a direct result of our communication with the homeowner. With so much experience in our field, we know all of the products that are out there and certainly have our own style but the first step is always finding out exactly what the homeowner is looking for. This is one of the reasons that we meet with every one of our clients in person. The exceptional Sales Team at Tony William Roofing & Exteriors (which include the Owner, Steven Rogers and the operating Partner; Chris English) have an amazing ability to picture exactly what our customers are looking for and then apply their extensive knowledge and experience to provide suggestions on how best boost your curb appeal and accomplish the look and feel people are going for."
What is your favourite part of the Calgary Home + Garden Show?
"The atmosphere at the Calgary home + Garden Show is so full of energy. I think that a lot of people will answer this question with how meeting face to face with their potential customers is their favorite part of the show. While we love meeting all of the people who come by our booth, I want to take that a step further and say that our favorite part about exhibiting and the Calgary Home + Garden Show is that our potential customers are able to take the opportunity to compare Tony William Roofing & Exteriors against almost all of our direct competitors- all at one show! This way, we get an opportunity to show potential customers how Tony William Roofing & Exteriors is different, and they get to experience a bit of the personal touch we offer. The drive to get our name out there to people and let them see how we differ from other companies keeps us coming back year after year!"
The
Calgary Home + Garden Show
takes over the BMO Centre & Corral February 25-28, 2016. With hundreds of home improvement experts ready to help with your next project it's a must-attend event for Calgary homeowners. Don't have tickets yet?
Get 2-for-1 when you connect with us on Facebook
and treat a friend or family member to the show. We'd love to see you there!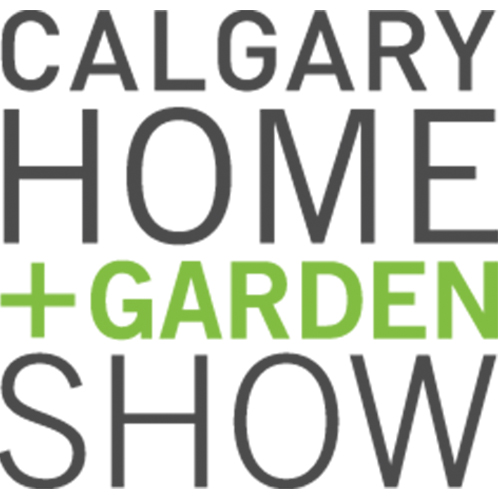 BMO CENTRE & CORRAL
FEBRUARY 25-28, 2016.
Feb 17, 2016, 16:28 PM