FOR MEDIA INQUIRIES OR INTERVIEW REQUESTS PLEASE CONTACT REFORMATION.




Mallory Oudendag, Account Director
Reformation.
403.351.1488 x 103
mallory@wearereformation.com
Welcome to the 2019 Calgary Home + Garden Show!

Spring is almost here! It's a great time to start thinking about sprucing up your space. This year, we're all about making your space your own and doing your homework in order to make your home work for you. We've brought together Canada's biggest names in home improvement along with a line-up of local favourites to share their favourite tips and inspiration for all things home and garden. Once you've been inspired, get ready to shop and consult more than 550 exhibitors to find the perfect addition to your space. Get ready for four days of home and garden fun! Satisfaction guaranteed - or the price of admission is on us!

Teri Salazar, Show Manager
Top Features
HOME + GARDEN STAGE presentfed by Golden Acre and the Calgary Herald designed by WW Design Studio

Seeking sweet relief on a home improvement project? Look no further than Canada's most popular designers, gardeners and home improvement specialists on the Home + Garden Stage. Celebrity presenters including HGTV Canada's Love It or List It Vancouver, Todd Talbot, and HGTV Canada's Home to Win stars Carson Arthur, will join a line-up of local favourites to deliver insight to up your home and garden game.

Head to the Home + Garden Stage to catch appearances by:
Todd Talbot (HGTV Canada's Love It or List It Vancouver)
Carson Arthur (HGTV's Home to Win)
Helen Youn, Certified Konmari Consultant
Calgary Horticultural Society's Kath Smyth + Susan Blackwood
Neil Harding, Sleep Country
Chelsie Anderson, Chelsie's Garden Soil-utions
Janet Melrose, Calgary's Cottage Gardener
Alison Lang, Realtor
Kathy Yuen, Phase One
Tricia Juricic + Michelle Beaudoin, Superior Cabinets
NEW YORK LOFT LOUNGE designed by Rochelle Cote Interior Design
Now you're in New York! Get ready to be instantly transported to an ultra-cool, Instagramable NYC-inspired loft lounge space, designed by Calgary's own Rochelle Cote Interior Design. Draw inspiration from the centre of style and imagine yourself bringing a little Upper East Side influence home.

But First, Coffee Lounge
BUT FIRST, COFFEE LOUNGE But first, coffee! Don't dive into those design plans until you've stopped by the coffee lounge to fuel up with a fresh cup of coffee or latté from Calgary's own Rosso Coffee, or - why not - dip into a delicious gelato from your favourites at Fiasco.

FABULOUS FOLIAGE: I'm Mr. Fabulous x Golden Acre presented by Lola Architecture, Mountain View Building Products and Turnkey Renovations
Greenery in the home has never been more Fabulous! From cool cacti to stylish succulents and the must-have fiddle leaf fig tree, plants are on-trend and bring life to your home décor. Learn about plant care and how to punctuate the spaces in your home with the latest in lush, green plants from Calgary's loved lifestyle expert Ryan of I'm Mr. Fabulous and the experts at Golden Acre.

SLEEP-IN STYLE: One Bedroom, Three Ways designed by Gioia Interiors supplied by IKEA
Close your eyes and imagine the bedroom of your dreams! When you wake up, head straight to Gioia Interiors' Sleep-In Style: One Bedroom, Three Ways. Calgary interior designer Sarah Sandeman has created three uniquely stylish sleep sanctuaries, each with a distinct theme - Masculine Farmhouse, Chic Coastal, and Bohemian - all from one simple IKEA bedroom! Sarah's designs will have you wanting to crawl in and dream of your next bedroom makeover.

VERSATILE VIGNETTES designed by Neelam Interiors décor provided by HomeSense
Style every space in your home like an interior designer after an inspiring stop at Versatile Vignettes, designed by Calgary's own Neelam Interiors. Explore seven unique vignettes and through a designer's eye, learn how to achieve magazine-worthy layering of luxurious textures, incorporate colour and pattern and balance scale and size in a home seating area, breakfast nook, bookshelf, entryway, bedside table, bar and mudroom.

ASK AN EXPERT presented by InsideOut Design Studio
Every successful construction project starts the same way – with a well thought-out plan! Thinking through the problems during the planning phase is key rather than stumbling through problems during the construction phase. Gather your Pinterest dream boards, paint swatches and floor plans and head straight to Ask An Expert for a free, 15 minute one-on-one consultation with an on-duty expert designer, engineer, tradesmen, millworker and more. No appointment needed, and in just 15 minutes, their expert advice will help you to draft your blueprint for success.

FOOD TRUCK EATERY
Foodies take note! YYC's favourite rolling restaurants are making a pit stop. Score top-notch eats from the king's of Calgary's latest food craze, including Taiko Taco, Dumpling Hero, Zilford's, Take it and Go and Wilk's Booth. Follow the scent of sweet and savoury goodness just outside Hall E to get your fix, then take a seat in the Food Truck Lounge to dig in and enjoy.

FRESH FLORAL FEELS: A Living Wall by Cory Christopher
Step right into spring with a stop at renowned Alberta floral & lifestyle designer Cory Christopher's latest luxurious blooming installation: a wall created entirely of fresh florals and greenery! You won't want to miss this stunning, selfie-worthy spot. You'll leave feeling inspired and ready to bloom into the new season.

LIVING DESIGN from Cory Christopher
Breathe new life into your space with inspiration from floral designer Cory Christopher. Part workshop, part boutique, and part creative studio, pop by for a consultation or take a terrarium planting workshop to flex your green thumb just in time for spring. A regular on Citytv's Breakfast Television, Cory and his team will walk you through the ins-and-outs of creating your own plant masterpiece using unique succulents and plants, all while helping you unearth your inner creative artist.

TOYOTA TEST DRIVES
@ToyotaCanada is proud to return as the official automotive sponsor of the Calgary Home + Garden Show. Choose from a selection of Toyota vehicles to test drive at the show, including the All-New 2019 RAV4, Corolla Hatchback, and more!

TELUS FUTURE HOME
The future is here, now with the TELUS Future Home, powered by the TELUS PureFibre™ network. In partnership with communities throughout Western Canada, TELUS is building a fibre optic network that will revolutionize the way we live our lives. With blazing fast speeds of 150 Mbps uploads and downloads, you'll enjoy the most consistent and reliable connection, the ability to watch streaming video in ultra-HD quality, and more. The 560-square-foot Future Home showcases how TELUS Fibre can enhance one's lifestyle through a variety of exciting, forward thinking technologies. Some are available today, others are simply possibilities for tomorrow. TELUS PureFibre. Internet Reimagined.

DIY LIVING SPACE designed by Hella Design Studio presented by Rust-Oleum
Make it yours! Refreshing and renovating a space doesn't have to mean losing your home's character and personality. Check out how Calgary's own Hella Design Studio revamped a living space by mixing high end furniture with unique DIY decor projects and Rust-Oleum paints. Get inspired to get creative and find ways to incorporate your own at-home DIY décor into your renovation!

OUTSIDE THE SHAPE
Indulge your creative side + curate your home to perfection at the boutique space from Calgary favourites Outside the Shape. Step inside Outside the Shape's beautifully curated boutique space and shop from locally crafted home goods, beauty + wellness finds and more.

PINNOVATE WORKSHOP SERIES
Get creative with Pinnovate, Canada's first DIY Studio! Get hands-on with help from the Pinnovate pros and try your hand at fun, trendy DIY workshops for all ages, from boho wall hangings to splatter painting and Harry Potter wooden sign! Find out more, register here and choose from a variety of workshops taking place at the BMO Centre from February 28 – March 3, including:
Thursday, Feb 28 - 6pm-8pm: DIY Doormats with Robin's Kind designs - $60
Friday, March 1 - 1pm - 2:30 pm: Choose your House Harry Potter Wooden sign workshop 12x12 wooden painted signs - $55 ages 7+
Friday, March 1 - 6pm-8pm: Corianne's Custom Cookies - $100
Saturday, March 2 - 11:30-1:30pm: Macrame Boho Wall Hanging - $80
Saturday, March 2 - 3-5pm: DIY Doormats with Kind designs - $60
Saturday, March 2 - 6-8pm: Esme Flowers - spring bouquets - $70
Sunday March 3 - Noon – 2pm: Hand Lettering workshop with Nina Milloy - $100
Sunday March 3 - 2pm-4pm: Corriannes Custom Cookies - $100
HELP DESK
Need some help finding your way around the show? Want to know what time your favourite stage presenter is on at or looking for some good eats at the show? Chat with an expert at the Help Desk located by the Hall B + E entrances.
Meet The Experts
Todd Talbot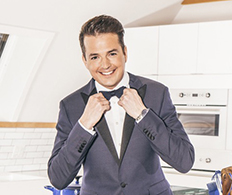 Photo: Courtesy of Todd Talbot

As co-host of Love it or List it, Vancouver Todd combines is two professional passions: a stage and screen actor for over 20 years and a long time investor, advisor and real estate consultant. Todd has built a reputation as a savvy real estate mind, initially through his own real estate investment portfolio, buying, selling, renovating and property managing and subsequently leading workshops and marketing real estate. He launched a boutique marketing company call myRealDESIGN creating custom/Real Estate 2.0 marketing strategies for agents, developers, and homeowners and is a partner in CONDOGUYS.com – a niche marketing platform for Strata property in Vancouver.

Born and raised in Vancouver, Todd is passionate about people, families and his community. Todd is committed to sharing the possibility of home ownership and subsequent investment potential with his community. Taking care of this basic requirement in life creates the freedom and space for a life that isn't always about paying rent or mortgage.

See Todd on the Home + Garden Stage on Saturday, March 2 at 3 p.m. and Sunday, March 3 at 12 p.m. Presenting: How To Survive A Renovation


Carson Arthur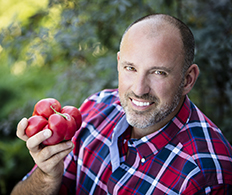 Photo: Courtesy of Carson Arthur
Carson Arthur started his television career as a behind-the-scenes prop coordinator for a national garden call-in show. Very quickly, Carson turned an opportunity to host his own show into a landscape design staple. With international coverage, Carson has become a voice of environmentally friendly landscape design on a global scale. By addressing outdoor challenges with a keen sense of style and a passion for eco-consciousness, Carson continues to reinvent the definition of gardening. With his first series, Room To Grow, Carson created inspired outdoor spaces for homeowners and taught a generation of viewers how to increase their own living spaces by expanding outside. Following on the heels of his first success, Green Force provided Carson with the opportunity to take on some of the largest challenges associated with urban living. Carson's latest series, Critical Listing ( HGTV Canada) has him renovating outdoor spaces for listed homes that need a little shock treatment.

Carson takes pride in where he lives and what he does. As the spokesperson for RTF WaterSaver Grass seed, PureRain North America, and Black and Decker Canada, Carson has made the most of his television career to date by being active in helping to develop a better understanding of green living within a social context. When not in the dirt; Carson stays busy building, planting, writing or designing as a featured guest on CityLine, Steven & Chris, and as a contributing writer for Wal-Mart's upcoming retail magazine. Carson is also now the outdoor expert for Better Homes and Gardens Dream Team as featured on the US's Better TV as well as the outdoor expert for Canadian Tire's Canvas.

See Carson on the Home + Garden Stage on Friday, March 1 at 5 p.m. and Saturday, March 2 at 12 p.m. and 5 p.m. Presenting: The New Home - Redefining the traditional backyard to include balconies, rooftops and shared spaces

Michelle Beaudoin & Tricia Juricic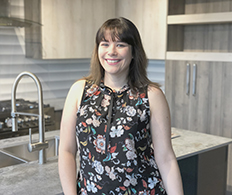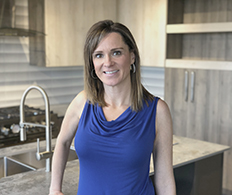 Photo: Courtesy of Superior Cabinets


Tricia Juricic - Senior Design Consultant, Superior Cabinets Tricia has been with Superior Cabinets for several years, starting at the order desk, then moving into operations, and finally into design. Originally from Saskatoon, she moved to Calgary to take on new challenges. Her customers would agree that her modern elegance and clean design style gave them the kitchen of their dreams.

Michelle Beaudoin - Kitchen Designer, Superior Cabinets Hailing from Calgary, Michelle has a unique background in the building and design industry with experience in Kitchen Installs, Stair and Railing Design. Michelle holds a Diploma in Interior Decorating, providing her clients with a breadth of knowledge and experience. Her love for interior environments and a passion to create beautiful homes excites and drives her commitment and innovation in every project.

See Michelle and Tricia on the Home + Garden Stage, on Saturday, March 2 at 2 p.m. and on Sunday, March 3 at 2 p.m. Presenting: Ask the Kitchen Experts

Helen Youn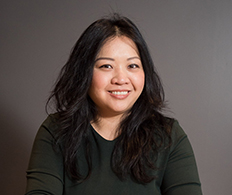 Photo: Courtesy of Helen Youn
Helen Youn is a professional organizer specializing in the KonMari Method™. Helen found this method as an overwhelmed new mom after reading The Life-Changing Magic of Tidying Up by Marie Kondo and decided to make a change. After experiencing life-changing results firsthand, Helen felt compelled to pursue extensive training with Marie Kondo. She is currently the only Certified KonMari Consultant in the Prairies and one of a handful of KonMari Seminar Lecturers in the world. Using the principles of the KonMari Method™, Helen guides and supports people through this life-changing journey to live more joyfully and mindfully while transforming their homes into a clutter free and easy to maintain space. Life truly begins after you have put your home in order.

See Helen on the Home + Garden Stage on Friday, March 1 at 6 p.m. and Saturday, March 2 at 6 p.m. Presenting: KonMari: Declutter and Organize Your Way to a Joyful Home
Janet Melrose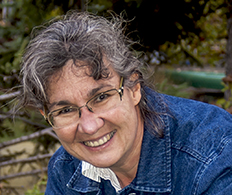 Photo: Courtesy of Janet Melrose
Janet Melrose is 'Calgary's Cottage Gardener', who specializes in Garden Education, Horticultural Therapy and advocating for a Sustainable Local Food System: successfully synthesising Community-Based Horticultural Therapy programs located in Community Gardens and other organizations; and working with gardeners of all stripes to develop their skills and experience of gardening for enjoyment, health and sustenance.

See Janet on the Home + Garden Stage on Thursday, February 28 at 3 p.m., and Friday, March 1 at 3 p.m. Presenting: Grow, Nurture + Bloom: Growing the Canada Food Guide
Chelsie Anderson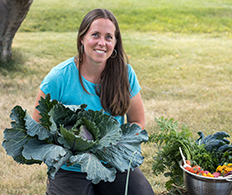 Photo: Courtesy of Chelsie Anderson


Chelsie Anderson is the owner and operator of Chelsie's Garden Soil-utions in Calgary. She is a regular contributor to CBC Radio's "The Homestretch" and most recently co-author of the Three Year Gardener's Gratitude Journal. Chelsie is always up for a challenge and inspiring, outdoor work. She spends her free time growing food for her 3 kids, 2 guinea pigs and millions of red wiggler worms: she knows that all good things start in the soil. < br/>
See Chelsie on the Home + Garden Stage, on Thursday, February 28 at 5 p.m. and Sunday, March 3 at 1 p.m. Presenting: Pruning with Shear Ignorance
Kathy Yuen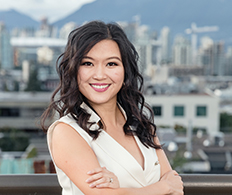 Photo: Courtesy of Kathy Yuen


Kathy is the founder and owner of Phase One Design. Her award-winning custom home design firm specializes in working with homeowners and custom homebuilders throughout Alberta and BC. Her passion lies in helping clients successfully throughout all the phases of planning their new home project – on-time, on-budget, and stress-free. Her team has successfully designed more than 500 homes over the last 12 years.

Her design firm has carefully hand-selected the top talent in Western Canada to ensure a high level of excellence in both client service and design creativity. As a result, her team has won multiple CRHBA awards for their home designs every year since 2012.

Kathy is a regularly featured speaker at events across Western Canada, has been nominated twice as RBC's Woman Entrepreneur of the Year and is a dog-mom to her French-bulldog Brutus in her hometown of Calgary, Alberta.

See Kathy on the Home + Garden Stage, on Saturday, March 2 at 4 p.m. Presenting: How to Plan a New Custom Home in Calgary
Neil Harding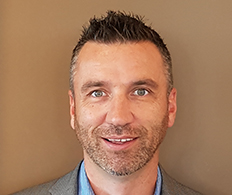 Photo: Courtesy of Neil Harding

Neil Harding has worked for Sleep Country Canada for the past 18 years. Neil is in charge of home shows, warehouse sales, and product knowledge training nationally. As a highly trained and experienced sleep expert, Neil has helped thousands of Canadians get a better night's sleep!

See Neil on the Home + Garden Stage, on Thursday, February 28 at 6 p.m. and Friday, March 1 at 7 p.m. Presenting: Let's Talk About Sleep


Alison Lang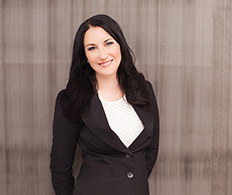 Photo: Courtesy of Alison Lang

Alison Lang has been personally investing in and passionate about Real Estate for the past 15 years. With a background in psychology and client care, she understands the dynamics that go into a major purchase. She strives to provide her clients with the highest level of service to give them the smoothest possible experience. With a strong passion for the industry, she works hard to keep up on industry changes, new technology and trends. Be sure to check out her presentation below!

See Alison on the Home + Garden Stage, on Friday, March 2 at 2 p.m. and Sunday, March 3 at 11 a.m. Presenting: Tips and Tricks to Getting Your Home Sold in the Calgary Market
The Vitals
What: Calgary Home + Garden Show

Where: BMO Centre, Stampede Park, #20 Roundup Way SE, Calgary, AB T2G 2W1

When:
Thursday, February 28th Noon – 9:00PM
Friday, March 1st Noon – 9:00PM
Saturday, March 2nd 10:00AM – 9:00PM
Sunday, March 3rd 10:00AM – 6:00PM

How: Buy tickets online at calgaryhgs.com and save $2 on the price of entry

Admission
Adults (13+): $16.00
Adults (13+) ONLINE: $14.00
Seniors (60+): $13.00
Seniors (60+) ONLINE: $11.00
Seniors (60+) Friday before 5:00PM on March 1 only $7.00 (Box Office & Online)
Children 12 and under: FREE

Social:
Blog: https://calgaryhgs.com/blog-social
Twitter: @YYCHomeShows #CHGS19
Instagram: @YYCHomeShows
Facebook: facebook.com/homeandgardenevents

Media Contact:
Mallory Oudendag, Account Directors
Reformation.
403.335.1488 x 103
mallory@wearereformation.com