Rust-Oleum Canada's Top DIY Tips
DIY-ers, rejoice! If you love getting your hands dirty, improving your space, and working on different home projects, we've got you covered at the Calgary Home + Garden Show. Before you join us at the BMO Centre March 1-4, read on to find out what do-it-yourself industry leader
Rust-Oleum Canada
recommends when it comes to tackling projects on your own. They've shared their top tips with us below.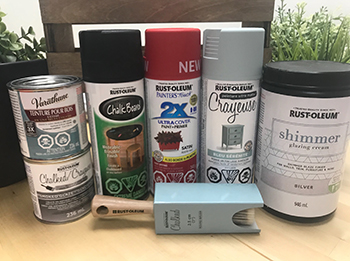 5 TIPS FOR DIY-ERS
1. Create a plan
Thanks to sites like Pinterest and Houzz, we now have access to an extreme abundance of DIY inspiration at the click of a mouse. While most "before and after" projects appear quick and easy to complete at first glance, there's often more elbow grease required than originally meets the eye. It's helpful to do a little online research prior to rolling up your sleeves - seeking out how-to videos or step-by-step tutorials that will help you create a DIY plan and nail every step.

2. Determine your budget and timeline
One of the motivating factors for many DIY-ers is the potential to save money by flexing a little do-it-yourself muscle rather than hiring a pro, but be prepared to invest enough time to tackle your project from beginning to end. Although sweat equity may be free, it's still important to create a realistic timeline and estimate of required materials to anticipate your overall budget. The last thing any DIY-er wants is to run out of motivation, time or money partway through.
3. Pick the right product for the job
Whether you're upcycling furniture or test driving the latest DIY trend, it's important to investigate and invest in the products and finishes that will ensure quality results. There's a product out there for every situation and substrate, you just need to ensure that you choose the best one for your specific job. For example, just because you have leftover interior paint doesn't mean that it will work on an exterior project.
4. Have the right tools on hand
Knowledge and experience will certainly help with any do-it-yourself project, but one of the main factors to ensuring a quality results is using the proper tools. There is a big difference between a piece of wood cut with a hand saw versus using a compound double-bevel mitre saw. Many home improvement centres now offer tool rental options for "weekend warrior" projects, but for longer do-it-yourself renovations, consider investing to own. Purchasing quality hand and power tools can actually save DIY-ers a lot of time to complete a project and can minimize material damages, therefore saving you money and frustration.
5. Practice makes perfect
If you're treading into new DIY waters with a project or skill that you've never tried before, it's important to take the time to practice with scrap materials before you attempt to complete the finished product. Whether you're learning how to cut crown moulding bevels with scrap wood, or testing out a faux finish treatment on a sample board, it's helpful to perfect your technique prior to diving in to avoid costly mistakes and wasted resources.
The Calgary Home + Garden Show takes over the BMO Centre March 1-4, 2018. Bringing you hundreds of home improvement experts and DIY resources, it's a must-attend event for Calgary homeowners.
Pick up your tickets today
and start planning your trip. We can't wait to see you there.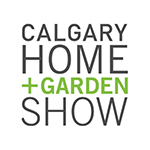 BMO CENTRE
MARCH 1-4 2018.
Feb 13, 2018, 21:27 PM