Spring has Sprung: Gardening tips for 2018
There may still be snow on the ground in Calgary, but that doesn't mean you can't get a head start on your garden! Whether you're a seasoned gardener with a big outdoor space, or a budding green thumb with a condo or townhouse, we asked the gardening experts coming to the Calgary Home + Garden Show March 1-4, 2018, to share some of their top tips for the 2018 season and how you can get started now, even before that last patch of snow disappears.
No space, no problem!
HGTV Canada outdoor lifestyle expert and landscape designer Carson Arthur has insight for gardens - and gardeners - of all types. Carson himself shares a condo that's under 800 square feet and still finds space to grow!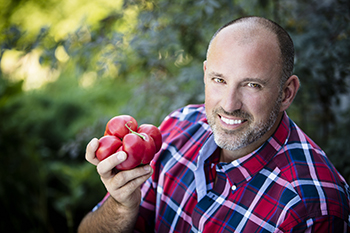 "In any small space, condo owners should look to the walls as opportunities for plants and natural elements. Not traditionally considered living space, the walls are the perfect spot for hanging plants and vertical gardens," Carson explains.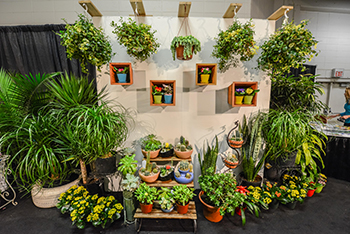 Portable plants
When the sun finally does start to shine again, create a luscious garden using portable planters on your balcony, even if it's a tight squeeze.
"Every pot that I put on my balcony has wheels underneath it. The ability to move plants out of the way when you are entertaining is the key to making the most of a small outdoor space," explains Carson. "I am also a fan of adding lightweight soil substitutions into my potting mix. Consider using packing noodles in your soil. You fill your pots with less soil and make them lighter, allowing you to move them more easily around your space."
Carson's words of wisdom for small space gardeners: "flexibility and functionality should always be first and foremost when planning any small outdoor space," he advises.
Catch Carson on the Urban Barn Home + Garden Stage Friday, March 2 and Saturday, March 3 at 5PM, and again Sunday, March 4 at 11AM.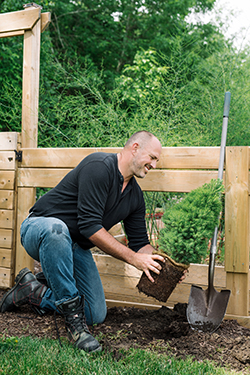 Potato, potato
Calgary's own gardening expert Chelsie Anderson, owner and operator of Chelsie's Garden SOIL-utions, a garden maintenance and design company, is passionate about sharing happiness and health, in body and soil, and promoting wholesome organic practices with home & garden owners.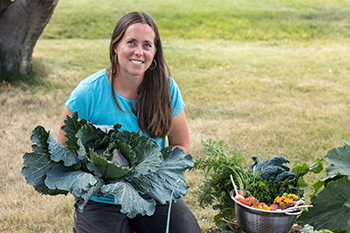 Her advice for 2018? If you only grow one crop, grow potatoes.
Chelsie explains that potatoes are one of the most heavily sprayed crops on the market as conventional farmers spray them several times during the growing season. The best part? You can start growing your own potatoes right now! They can be planted outdoors once the soil is warm (10 degrees or so), or into pots inside even sooner. Potatoes are so easy to grow organically in your own yard, or on a balcony.
Potatoes are easier than you might think. Some of Chelsie's tips for getting a head start on your very own spuds:
- Cutting a potato in half or in quarters before planting, so each piece has a sprouting area, will give you more potatoes than not cutting them
-The technique of 'hilling' potatoes (covering them with soil as they grow bigger) will result in more potatoes as they produce new potatoes into the new soil on a higher part of the stem. This is why they do so well in pots! Add a couple inches of soil to a pot of your choice, throw in the cut potato, then after it sprouts a green top, bury it a little more and continue adding soil to the pot throughout the summer.
-The benefits of growing potatoes in pots? You likely you won't have potato scab, you'll have them close to the house so it will be easier for you to keep them well watered, and you will easily be able to "hill" them, producing more spuds.
-There is no rush to harvest them. You can leave them buried well into fall, and they will store really well in the ground.
-There are so many deliciously different kinds of spuds! Fancy varieties from amarosa pink - which are hot pink on outside and inside - to purple Russian varieties, to melt in your mouth butterball to more waxy "banana" varieties that are perfect for soup.
See Chelsie on Thursday, March 1 at 5PM and Friday, March 2 at 2PM on the Urban Barn Home + Garden Stage, presenting It Takes a Village to Raise a Chive.
The Calgary Home + Garden Show takes over the BMO Centre March 1-4, 2018.
Buy tickets now
and get ready to grow your green thumb. We'll see you soon!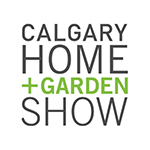 BMO CENTRE
MARCH 1-4 2018.
Feb 22, 2018, 15:37 PM