Sponsor Spotlight: Garage Living Calgary
Feb 19, 2019, 17:24 PM
We're excited to have
Garage Living Calgary
as the Official Garage Sponsor of the 2019 Calgary Home + Garden Show, which takes over BMO Centre February 28-March 3, 2019. Before you visit Garage Living Calgary in Booth #1629, enjoy our interview below.
How does your product or service work?
Consultation
– Whether in our showroom or in the comfort of your home, Garage Living's team of garage design experts will provide you with a free consultation to discuss your project, evaluate your space and develop a custom design that meets you needs and your space requirements.
Design
– Once we have all the measurements and understand your goals, we will create a 3D rendered drawing of your garage using our CAD software. This will help us plan the space and help you envision the completed project before work begins.
Installation
– Our team of highly skilled and experienced installers arrive on-site first thing in the morning to get to work on your garage reno. The installers are always available to discuss any questions you may have. Customer service and satisfaction are the core elements in the Garage Living experience.
What can we look forward to at the show?
We will have most of our products on display and professional consultants there to answer any questions about the products and service we offer. We also have a video that is played at the home show. This helps clients understand exactly what they can expect if they choose to get their floor coated with our Floortex coating. We also have samples of colours and brochures for people to take. As well as before and after pics of garages we have done.
What advice do you have for homeowners?
Our best advice is letting our customer know that its perfectly normal to feel overwhelmed at the beginning. But once they meet us and visit our showroom, they realize how simple it is to get started. They quickly understand how we work and that when you specialize in garage transformations, the way we do, we are very efficient and are very good at creating a garage space that is very organized and functional.
Every Garage Living project is a custom solution tailored to the different wants and needs of each of our clients. As a full-service company, we manage all of our projects regardless of size or scope. From simple wall organizers to complete garage transformations including garage door replacements. Our professional team will design, coordinate, plan and execute every element of your project making the entire experience simple and stress free. Our projects typically include a combination of the following product categories and value-added service:
- Flooring
- Cabinetry
- Organizers
- Garage Doors Lifts
What inspires your product and services?
The simple fact that people are tired of coming home to a dirty, messy, cluttered garage. In a National Association of Professional Organizers survey, 50% of homeowners said their garage was the most disorganized area of their house. Your garage also takes up a sizeable portion of your home's overall square footage. Therefore, you're unable to get as much value from your garage space if you're not using it to its full potential. Your garage should be used for parking vehicles, not storing clutter. Consider that the majority of homeowners now use the garage as the primary entry and exit point to their house. Why not clear the clutter so you can park inside easier? You also wouldn't have to look at stacks of junk you'll never use on a daily basis. Don't settle for the status quo of having a garage that lacks visual appeal and is too messy to function properly. It should be viewed as an extension of your living space that's as comfortable, useful, and aesthetically pleasing as any other part of your home. This is extremely inspiring to accomplish this each and everyday!
What is your favourite part of the show?
To be able to meet and education people on the products and service we offer. There are so many things that set up apart and we get very excited to share this at the show.
What design /decor trends are you loving in 2019 or anticipating for 2020?
Tone on tone is becoming very popular in cabinet colours. A very modest, clean look people are looking for. Soft creams, blues, greys. Some still like the boldness and make a splash in their garage however most people want an extension of their home that can be enjoyed like any other room in their home.
Are there any success stories you would like to share?
Too many to mention!
What can folks expect when they work with you?
They can expect excellent customer service and the highest quality of products on the market. Our customer satisfaction is so important to us that we take every precautionary step in communication, design and installation along the way to keep our standard to the highest. Our ratings speak volumes and word of mouth is a huge part of the growth and success of our business. So, anyone working with us can expect the same service that they read about or heard from a friend.
The Calgary Home + Garden Show is filling the BMO Centre with hundreds of home experts, like Garage Living Calgary, from February 28-March 3, 2019. Don't miss your chance to connect with these local professionals and get great ideas and advice for your space. Start planning your visit now!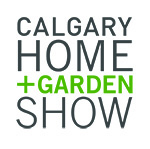 FEBRUARY 28 - MARCH 3, 2019.
BMO CENTRE