Sponsor Spotlight: S.I.S. Exterior Renovations
Feb 21, 2019, 19:27 PM
We're excited to have
S.I.S. Exterior Renovations
as the Official Exterior Renovation Sponsor of the 2019 Calgary Home + Garden Show, happening February 28 - March 3 at the BMO Centre. Before you visit S.I.S. Exterior Renovations at the show, check out our brief interview below.

Please describe your products and services.
S.I.S. has been transforming homes in Calgary and surrounding area since 1991. We specialize in professional, quality exterior renovations including windows, doors, siding, soffit, fascia, stucco, stone, decks and roofing. We will replace one window in a home all the up to a full exterior renovation, including the roof. We are a one stop shop for exterior finishing of homes.
Our Renovation Consultants will first meet with the customer at their home to get measurements, discuss the vision and view product options and then again at our show room (1200 square feet) to finalize design options for the project.
What can we look forward to from you at the Calgary Home + Garden Show?
At the show, we will have an array of product samples to view and for hands on touch. We will also have our experienced Renovation Consultants available to answer design and technical questions related to window, door, siding & insulation installations as well.
What advice do you have for homeowners?
Advice for Homeowners: Look for certified Renomark and Window Wise installers. Look for companies that are members of the BBB. Check references. Look for companies with bricks and mortar (office & showroom), not just a truck and ladder.
We put the effort into having a showroom for our customers. We also have support staff which gives a support network for our customers, ensuring their vision is achieved. From ownership down, we have a hands on approach to our customer's projects. If you add up all the years of experience at our company, you are looking at hundreds of years. Also, look for companies that have lots of Google, HomeStars and Guild Quality reviews where you can read about the experiences that others have had. Also, deal with contractors who are safety conscious and that have the COR certificate through the Alberta Construction Safety Association.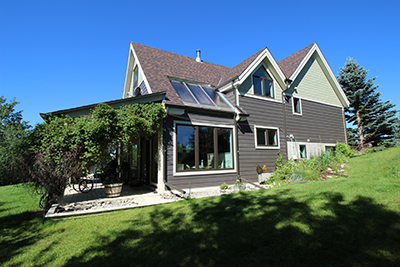 What inspires your work?
We are inspired by the "thank yous" that we get from our customers. This is what motivates us to continue striving for the best possible and best quality solutions for our customers.
What's your favourite part of the Calgary Home + Garden Show?
Our favourite part of the show is firstly, breathing a sigh of relief once we have our 600 square foot booth in place. We have a lot of extremely heavy pieces that we bring down to the show. Once this is done then we look forward to interacting with those at the show. It's like "Show and Tell" except for adults. We're excited and happy show off our wares and talk about our installation skills and our knowledge of maintaining building envelope integrity throughout the duration of the project. We also enjoy handing out our foam hammers to the children at the show. That's always a big hit with them and brings a lot of smiles to the little ones.
What design trends are you anticipating for 2020?
The design trends that we are seeing for exteriors are an increasing interest in combining different materials. This includes architectural panel systems, steel accents, wood accents, along with lap board siding and/or board and baton panels. We are really excited about the James Hardie siding colour options that will be available this spring. They are introducing a designer palette with over 700 colours to choose from. These colours can be combined with the eight exterior windows colours that we offer through North Star Windows.
Do you have any success stories you'd like to share?
Success stories: We are very happy with the increased traffic to our showroom in part due to the three Home Shows that we participate in each year. The biggest show being the Calgary Home + Garden Show. Our foot traffic has more than double in the past few years. We also invite people to have a look at our Google, HomeStars and Guild Quality online reviews. We have had the pleasure of working with and serving thousands of customers over the 28 years we have been in business. Also, we are an Elite Preferred installer of James Hardie siding products - very few companies in Calgary have this designation.
What can folks expect when they work with you?
Folks can expect the following: We provide quality products, expert guidance and interactive pre-installation conceptual drawings that will aid in colour, profile, texture and product placements. Energy efficiency is also top of mind and product options will be presented to the customer. We are an approved Energy Efficiency Alberta contractor. We have the resources and support staff to ensure that any one working with us will have their vision achieved and that it will be done right and backed up by our warranties. By working with us a homeowner will feel confident and feel assured that we will be providing a pleasant renovation experience.
The Calgary Home + Garden Show is filling the BMO Centre with hundreds of home experts, like S.I.S. Exterior Renovations. Don't mss your chance to connect with these local professionals and get great advice for your space. We'll see you February 28 - March 3, 2019.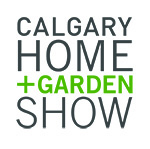 FEBRUARY 28 - MARCH 3, 2019.
BMO CENTRE